A WORKOUT LIKE YOU'VE NEVER EXPERIENCED
Train muscles that you never hit with a weight that never stops moving!
INSTABILITY TRAINING FOR INCREASED PERFORMANCE
Enhanced Power Output
Improved Core Strength
Lightweight & Portable
UPGRADE HOW YOU TRAIN WITH
Weight That Moves
Imagine a workout weight that reacts to your slightest movement. In turn, you have to adjust as well, keeping control of the weight and of your body. Consequently the water reacts again, and the circle continues.

Instead of ordinary "dead" weights, the Tidal Tank is alive. Because of this, no repetition is the same.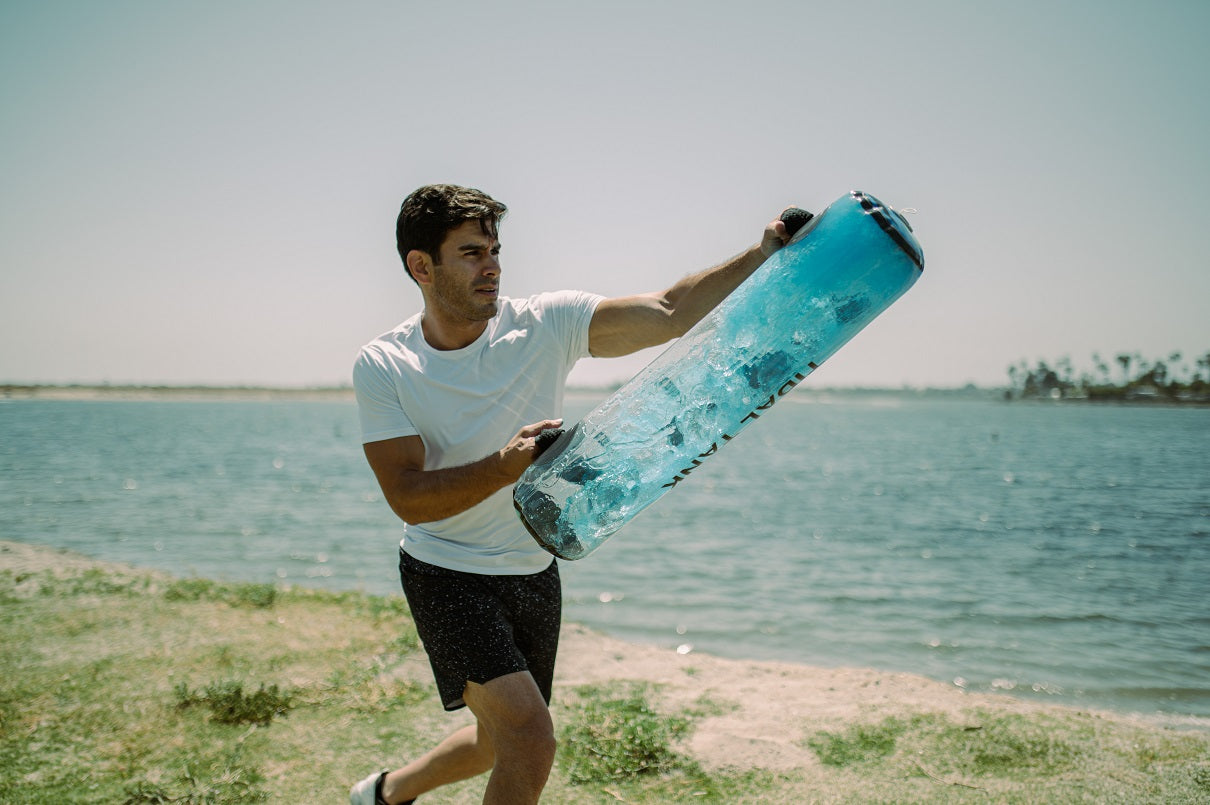 HOW DOES MOVING WEIGHT COMPARE TO STATIC WEIGHT?
The disruptive effect of the constantly moving water is our magic bullet in fixing hurtful movement patterns. In this example, the client locks in his shoulder and offsets to the left. The Tidal Tank provides an immediate fix, allowing for full range of motion.

Wieger Heijenk
Physical therapist / Shoulder specialist
A SUPERIOR ALTERNATIVE
TO SANDBAG TRAINING
If you are wondering what training with Tidal Tank is like, think Sandbag training but more intense and without all the mess. Strengthen core stabilizer muscles and muscle groups that can't be targeted from static and traditional weights.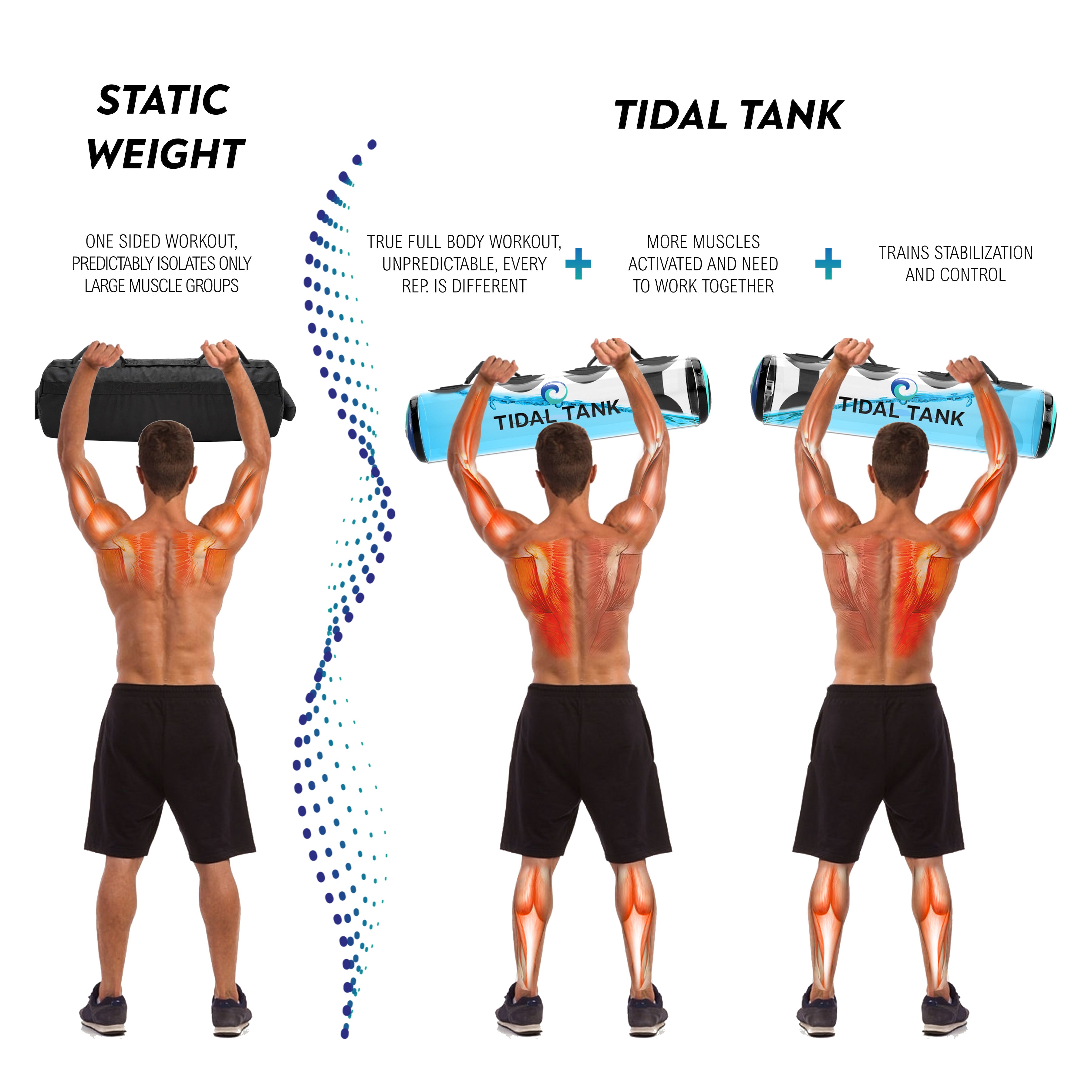 GET 30 DAYS OF
WORKOUT ACCESS BEFORE YOU BUY!
Enter your email below and we will set you up with 30 days of access into our app before you purchase your Tidal Tank. Once you purchase you will have free access to the app and the workouts forever!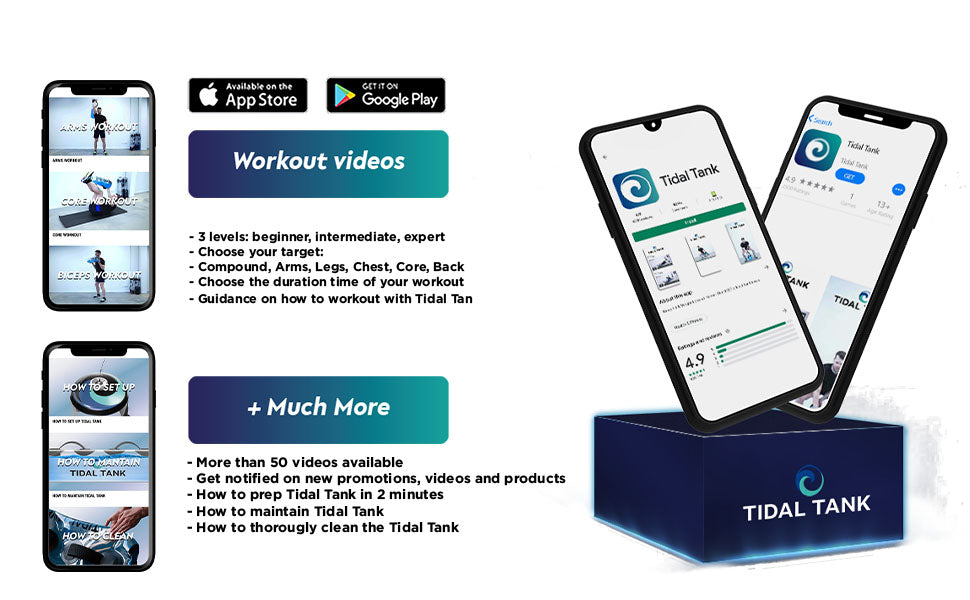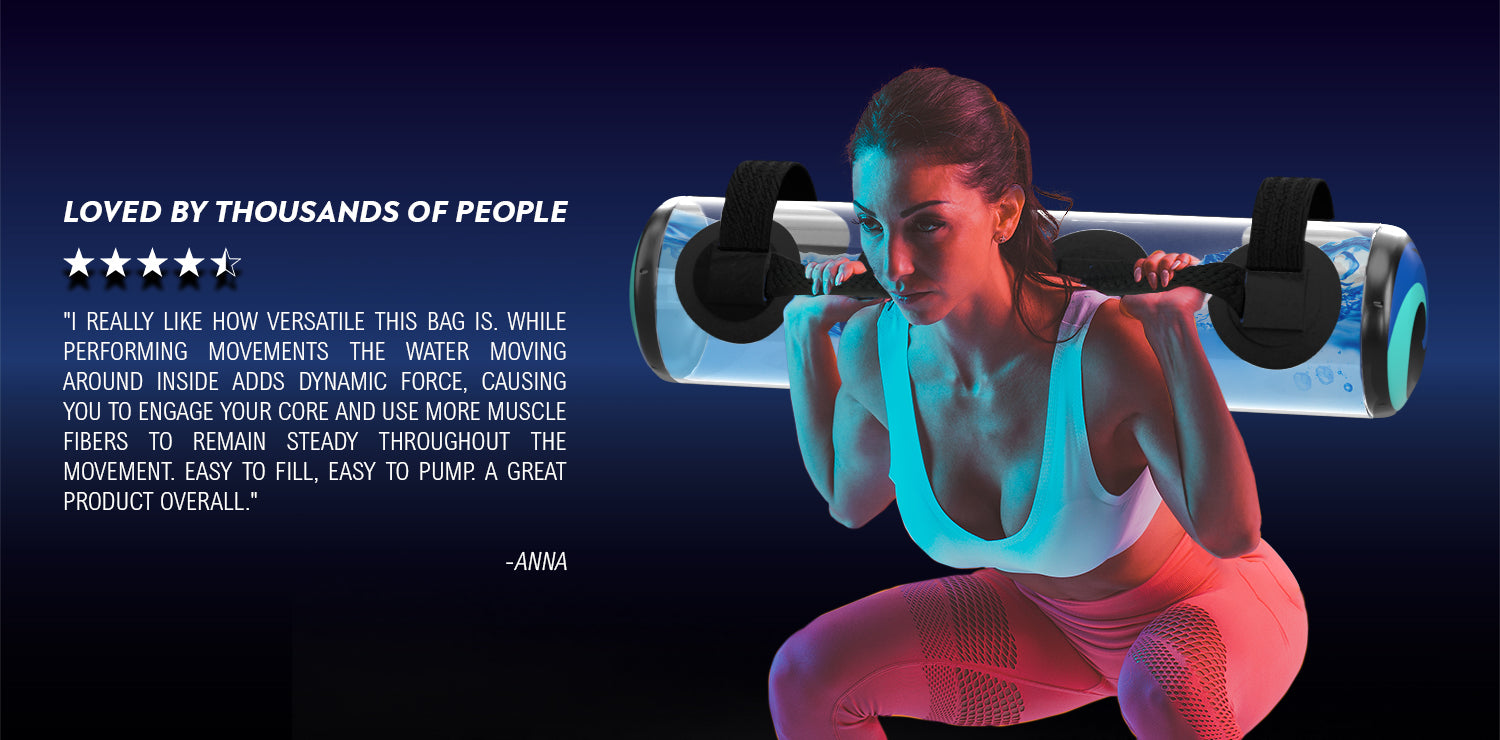 Instability training plays into motor control, which is the first step to generating power. Body control sets the stage for higher order movements. So, being able to properly sequence firing muscles in the right movement factor is essential for improving athletic performance.

Matt Cooper
Strength and Conditioning coach CSCS
As a doctor of physical therapy and certified strength & conditioning specialist the Tidal Tank has been great for rehab and sports performance. The variability of the water offers challenging perturbations that enhance stability and fine tune movement patterns. On a personal note as someone who has been working out for 20 years the Tidal Tank has been been fun and invigorating to add to my own workouts.

Eric Gustafson

FAQ's
No, not at all. The Tidal Tank can easily be folded so it fits on the sink. Once the Tidal Tank is filling up, you can slowly let it down while you continuously fill it with water.
Yes, the Tidal Tank is not only versatile but durable, you can use it indoors and outdoors.
Yes, with every purchase, new Tidal Tank owners have free access to an entire video library of workouts as well as our official Tidal Tank App.
Yes, with your purchase, we include a pump for setting your Tidal Tank up.